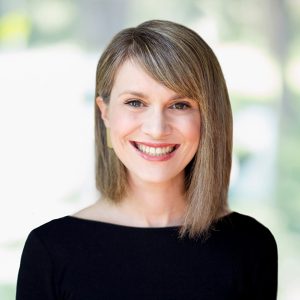 Kate Murphy, Associate AIA
Community-focused. Creative. Engaged. Connected.
"I value collaborating with my clients to help them communicate their story, achieve long-lasting connections, and cultivate community within the realm of design."
ABOUT KATE
Kate helps clients expand their networks in person and online by cultivating their community and connections. A social media and digital marketing expert, she works with clients to create intrigue in and dialogue about their projects, processes, and profiles. Bringing together the elements of print and digital media, she helps firms realize the full potential of their work by effectively connecting their work to targeted audiences through an expanded media footprint and assisting clients to expand their networks online and in-person by cultivating their community and connections.
Engaging communities in today's digital world requires creatively translating a client's story into visuals and words. Kate takes time to genuinely understand each client's work and objectives in order to tailor her marketing approach to fit their brand and honor their voice, helping them gain visibility and build a following.
With an academic background in art and architecture, Kate views the world through a design lens. She actively seeks new opportunities to create dialogue, both within and beyond the design community. Outside of her professional work, she is involved in the local design community in Seattle, Washington serving on nonprofit boards and curating a miniature storefront art gallery.
---
PUBLISHED WORK
Construction Inclusion Week | Five Questions for Stephen Terni, article, Cameron MacAllister Group, December 6, 2021
10 Ways to Continue to Prioritize Your Wellness and Stay Connected & Creative, article, Cameron MacAllister Group, March 9, 2021
Construction Inclusion Week | Five Questions for Stephen Terni, article, Cameron MacAllister Group, Dec. 2, 2021
PROFESSIONAL AND INDUSTRY PRESENTATIONS
SMPS Southeast Louisiana's Virtual Coffee Talk No. 1, February 2021
Finding Your Place in the Digital World: Online Publishing & Social Media, TxA's 79th Annual Conference and Design Expo, Fort Worth, Texas, November 2018
EXPERTISE
Communications Assessment and Strategy
Media Relations and External Communications
Brand Messaging
Media Training
Social Media Assessment and Strategy
Social Media Implementation