In 2020, a group of six general contractors – DPR Construction, Gilbane Building Company, Turner Construction Company, Mortenson, McCarthy, and Clark Construction Group – created a consortium titled Time for Change with a single purpose: identify ways to advance diversity, equity, and inclusion in construction. Through this effort, the Construction Inclusion Week (CIW) was born. The inaugural CIW took place this fall from October 18-22, 2021. CMG's Tiffany Bergeron and Kate Murphy (virtually) sat down with Stephen Terni, Quality Leader at DPR, to learn more about CIW this year. Looking ahead to 2022, Terni says the team is "excited to build on the momentum from 2021 and make CIW an integral part of celebrating the diversity in our industry." Thank you, Stephen, for sharing your insights with us!
What are the overall goals of Construction Inclusion Week?
Construction Inclusion Week is focused on identifying ways to advance diversity, equity, and inclusion in the Construction Industry. The goals for the week include building awareness, celebrating diversity, equity, and inclusion while providing educational and business resources for our industry.
Any favorite events or major takeaways from the inaugural CIW which took place this October?
Yes, absolutely. Construction Inclusion Week created the space for engagement on a variety of focus areas associated with increasing diversity in our industry. Each day of CIW had a different theme including leadership commitment & accountability, unconscious bias, supplier diversity, jobsite culture, and community engagement. For me personally, I was inspired to learn about local organizations that are doing the work in a meaningful way and how to connect with their efforts more intentionally. It raised awareness around how to lean into their practices, and a little effort can make a significant difference in our community.
What are the biggest challenges the industry faces, and how can we work together to advance diversity, equity, and inclusion?
There are a variety of challenges currently facing including creating psychological safety for everyone in our industry. We must help everyone to do their best work, every day. We are also heading toward a dramatically smaller workforce to do the work we need, and we must be more inclusive to attract, promote, and retain a larger and more diverse workforce. As leaders, we must take the intentional step to do something different. As leaders, everybody watches you and must be accountable to the work. The challenges facing the industry are also only going to be solved if we do it together. This allows us to ensure that our entire community feels engaged including our craft, suppliers, partners, peers, our own employees.
How can others in the AEC industry – contractors and beyond – get involved and keep the momentum going created this year?
Advancing diversity, equity, and inclusion is something we must focus on every day, not just for one week a year. It is critical to build on the momentum created this week. There are a variety of materials available for use by the AEC community on CIW's website. These materials can help facilitate conversations, learning, thinking, and ultimately inspired action towards creating a more equitable and diverse workplace.
What inspires the work you continue to do in the built environment and community on a day-to-day basis?
I am continually inspired by the diversity, energy, and diligence of many people in our industry who have been challenged by adversity yet still do their best work. I think about how we can create a diverse workplace on our project sites – one where everyone can truly be themselves and be inspired to perform. I think about the impacts our projects have on the surrounding communities and how we can make a difference if we are purposeful in our actions.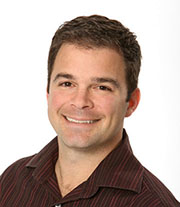 About Stephen Terni
Stephen Terni is on a mission to help DPR Construction change the industry through our approach to quality and innovation. With degrees in Mechanical Engineering and Business Economics, he works with teams and customers to align expectations and achieve mutual success for DPR, our customers and our partners. Having joined DPR in 2000, Stephen has worked on several large-scale projects across the United States in a variety of core markets. As DPR's Quality Leader, he now focuses on improving industry quality standards and enhancing DPR's best practices so we can better serve our customers.