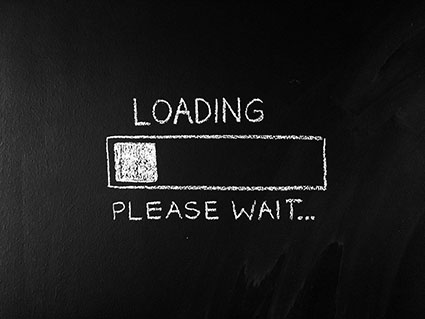 In our isolation during the past two years, imposed by the COVID pandemic, work and personal relationships have become even more dependent on the speed of our digital networks – our available bandwidth. We've all experienced the interruptions and delays that result when those connections can't keep up.
In Cameron MacAllister Group's recent work with leaders of AEC firms, we've seen another bandwidth problem: limited personal capacity to deal with all the demands of successful practice. Many architecture and engineering firms have continued to prosper and grow during these unprecedented times. The pandemic, and our new ways of working, have just compounded the leadership challenge.
One of our clients, the president of a leading engineering firm, has described his experience as being like "trying to swim in peanut butter." Another client told us about his firm's pattern of "making decisions by exhaustion." Here are some of the challenges we've seen:
Leaders are trying to run a firm today as it was run in the past, at a fraction of its current scale. The old model simply can't keep up; the people and processes are overwhelmed by the size and complexity of the business. In traditional partnership cultures, everyone expects to be involved in everything – whether it's the next strategic investment, which office chairs to buy, or what the holiday card looks like. That's not sustainable in a growing organization.
There's uncertainty about who does what and who's supposed to act or decide in any situation. In the absence of clarity, people may do nothing – wasting their potential contributions and frustrating everyone. People may also make things up on their own, not knowing where to turn for help, possibly compromising a firm's quality standards. People constantly come to you with operational questions, not answers, when many of their questions should be handled somewhere else. You're often distracted from the most important work of leadership.
Young professionals can't see futures for themselves in your firm. The most talented young people expect to understand how their organizations work, how they can contribute, and what advancement opportunities are available to them. If they can't see these things in your firm and develop meaningful relationships with you and other leaders, they'll find those opportunities elsewhere. The competition for their talent is fierce.
The result is that leaders don't have the capacity for thoughtful and visionary leadership.
What can you do to build your firm's leadership bandwidth – and your personal capacity as a leader at any level? Here are three key ideas adopted through our work in a variety of good firms:
Distribute centralized leadership responsibility. Fundamentally, expanding capacity means spreading responsibility among a larger number of people who are capable of handling it. This can be especially difficult for firm founders, who are used to being in charge and may hesitate to let go. You may need to expand singular leadership roles to teams of two or three partners. Whether it's firm-wide management or leadership of an office or practice group, a good leadership team has more capacity than one individual alone. These teams will also bring diversity in backgrounds and styles, forming better connections with others in the organization.
Realign and focus leadership groups. Every leadership group should have a clear purpose, agenda, and expectations for accountability. A firm's board of directors or senior partnership group should always be focused on strategy and overall performance – not day-to-day operational details. Several of our clients have created management councils to engage leaders of multiple offices and practice groups on common policies and practices that will affect them. Real work can get done in effective committees and task groups. Meetings that are just reporting sessions frustrate everyone and can usually be eliminated.
Prepare individuals and groups to fill new leadership roles. Well-run firms define roles and responsibilities among leaders so it's naturally clear who's responsible for what. We help our clients through a process that clarifies how decisions will be made – what one individual or group actually decides and what's delegated to others. These firms can then develop others to build their present capacity, reinforce firm-wide principles and practices, and set the stage for long-term succession. Talented young people are naturally drawn to this kind of transparent leadership culture.
These principles assume that we're interested in the futures of our firms beyond ourselves, of course – that we're committed to building and growing sustainable practices. Sadly, most of us can think of professional firms that had no vision beyond their founders or last generation of leaders – and have disappeared from the scene.
Assess your firm's leadership bandwidth this year – and get help if you need it. What's limiting your capacity to thrive and grow? What's holding you back from reaching your firm's true potential?
This takes work, but you can end 2022 with faster decision-making, more capacity for action, stronger commitment from your people, greater impact on your clients and communities, and much better business performance.
(Image credit: Supertechman)
Clark Davis, FAIA, LEED AP is an architect and Principal Consultant with Cameron MacAllister Group, leading work in organizational and leadership development, practice management, and other advisory services. He can be reached at 636-448-9227 or via email.