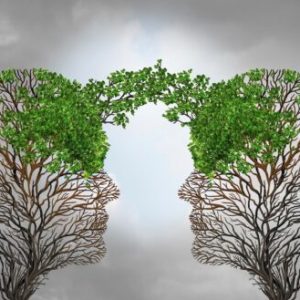 When the pandemic lockdown first happened last March, I had just completed several client surveys for our AEC clients and was about to launch several more. But I had to hit pause. It seemed a bit inappropriate to be asking university facilities people about their experience with ABC firm when they weren't even sure they would need their facilities going forward, much less have an opinion about their past experiences.
It's fair to say the shell-shocked feeling lasted months – for everyone. That life would "return to normal" by summer soon became "we may not ever get back to normal again," and now we're talking about getting to "better than normal." Our view of the future continues to evolve. But one thing is very clear; we are all in this together.
With that in mind, I began conducting client surveys again last summer. I always encourage my design and construction clients to conduct these "surveys" more like a series of conversations rather than on-line multiple-choice exercises. There is a greater opportunity to extract and understand nuances and concerns with live communication than looking at numbers and percentages – and the results are far more useful. But, in this unique period, it was also a chance to connect as human beings who are all having a similar experience. In addition to the usual questions I would ask about the firm I was representing – their strengths, weaknesses, and differentiators – I leaned into the strange times we were (and are) in. I not only asked about how their company, institution, and agency responded to all the changes going on but how they were personally affected – in relation to their work, their environment, their frustrations, and their challenges. Maybe it was because they were working from home, or perhaps it was because everything was still so raw, but I found intimacy and connection with all of those I interviewed that was both honest and generous.
By extension, this interaction became part of my client's connection to their clients. The outcome in going through this process was often to produce a greater bond between my clients – design and construction firms – and their clients – universities, hospitals, school districts, public agencies, and developers. The feedback provided an opportunity to offer assistance and services that might exceed traditional boundaries but that served to solidify stronger relationships.
The best way to look at client surveys is not as an impersonal exercise that measures your performance or your clients' perceptions about you. Instead use the opportunity to increase understanding of your clients –  not just as a company or institution, but as individuals who face challenges similar to your own. It often takes a serious crisis to help us look at things differently and with greater compassion and understanding, but it doesn't have to be that way. Sincere communication is always appropriate.
Tina McGurk leads the market intelligence effort at Cameron MacAllister Group. With more than 40 years in the AEC field and thousands of client interviews under her belt, Tina has shared her experiences in AIA seminars and SMPS workshops around the country, and works closely with CMG consultants to bring greater market understanding to their clients. If you are interested in learning how Tina can help your firm, please contact her directly.