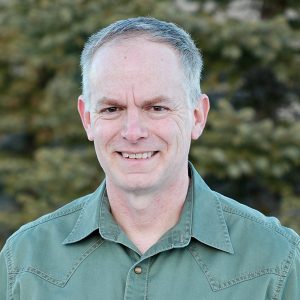 Forward Thinking. Perceptive. Consensus Builder. Fearless.
"Effective leadership is inclusive. It's being self-aware and honest about our own perspectives, experiences, strengths, weaknesses and how they influence our approach to moving things forward. It's having influence."
ABOUT SCOTT
Scott brings 30 years of leadership experience in the architectural, engineering, and design professions. He believes in an inclusive leadership approach that brings others together with differing perspectives, experiences, strengths and encouraging them to influence the outcome.
Before joining Cameron MacAllister Group, Scott was President/CEO of a national architecture, engineering, and design firm. In this role, he led over 400 professionals representing more than 30 disciplines in implementing the firm's mission, vision, and strategy, and he had oversight for all aspects of the firm's business operations and overall growth.
Scott's passions are developing people, building engaged teams, and helping firms with their strategic and succession planning initiatives. He is also an advocate for justice, equity, diversity, and inclusion, assisting firms to understand their challenges and opportunities better.
In his free time, Scott focuses on his grandkids and pursuing the perfect turn on skis and the perfect corner in cars and motorcycles.
EXPERTISE
ORGANIZATIONAL DEVELOPMENT AND GOVERNANCE
Strategic Planning
Organizational Development
Operations and Financial Management
Internal Ownership Transition
Meeting and Retreat Facilitation
Merger and Acquisition Representation
Firm Performance Audits
Project Team Performance
Leadership Training
Leadership Assessment
Leadership Succession Planning
Coaching and Mentoring
Team Building and Alignment
JUSTICE, EQUITY, DIVERSITY AND INCLUSION
Facilitation
Mentorship and Coaching
EDI Strategy and Action Plans
Change Management