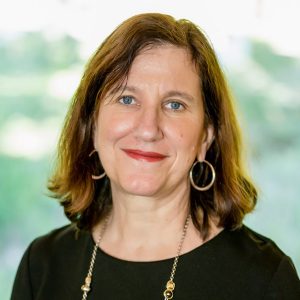 Strategic. Competitive. Experienced. Curious.
"My relationships with my clients are based on trust and honesty. I love getting to know them deeply—understanding their culture, their values, their work – and then helping them to be more successful in the marketplace."
ABOUT SASKIA
Saskia's work is driven by her love of design and the creative people who practice it. She advises Cameron MacAllister Group clients in the areas of marketing, practice management, leadership development, and strategic planning.
Guiding clients through the development and implementation of strategic and tactical marketing plans and budgets, Saskia provides counsel to in-house marketing principals and senior marketing staff on best practices, marketing trends, and prospective clients. She also leads training workshops for architecture, engineering, and construction (AEC) professionals throughout the United States on topics including: Presenting for Success, Client Care and Business Development, Effective Communications, and Basics of Marketing.
In recent years, Saskia has focused extensively on leadership development in the AEC industry including a deep commitment to concerns related to Justice, Equity, Diversity, and Inclusion. She was a founding member of the 2014 Equity by Design research project sponsored by the American Institute of Architects (AIA) San Francisco and now works with companies around the nation on culture and policy development to achieve goals of diversity and inclusion in all aspects. She has spoken widely on the topic, including presenting to the AIA, the American Society of Landscape Architects, and several other national and regional groups. In 2018, Saskia was named a Women of Vision award winner by the Portland Daily Journal of Commerce. She was one of 50 women honored for their roles in shaping the industry in Oregon and southwest Washington.Saskia also serves as Executive Director of the Global Design Alliance, an international network of 19 design, planning, and construction firms that are committed to fostering dynamic growth and change.
She joined Cameron MacAllister Group in 1999 after 11 years as Director of Business Development for Esherick Homsey Dodge and Davis (EHDD), an architectural firm based in San Francisco, California.
Saskia recently built a house in the Columbia River Gorge, just east of Portland, Oregon, strategically located within hiking distance of the Pacific Crest Trail.
---
PUBLISHED WORK
New Realities: Diversity, Equity, and Inclusion, article, Cameron MacAllister Group, October 9, 2020
Want To Improve Your Firm's Go/No Go Process?, article, Cameron MacAllister Group, August 14, 2017
EDUCATIONAL CONFERENCES AND PRESENTATIONS
Total Leadership Workshop, CoFacilitator with Stewart Friedman and John Gavan, Denver, Colorado, 2018
American Institute for Steel Construction National Conference, Equity in Practice Panel, Baltimore, Maryland, 2018
Society for Marketing Professional Services PRC, Women in Leadership Panel, Napa, California, 2018
Beverly Willis Foundation Roundtable, Equity in Practice, Chicago, Illinois, 2017
Society for College and University Planning, OHSU Knight Cancer Research Building: Creating an Integrated and Collaborative Culture, Seattle, Washington, 2017
Cameron MacAllister Group Design Colloquium, San Francisco, California, 2017
American Society for Landscape Architects National Convention, Equity in Practice, New Orleans, Louisiana – 2016
Cameron MacAllister Group Design Colloquium, San Francisco, California, 2016
Global Design Alliance, State of Marketing and Equity by Design, Des Moines, Iowa, 2015
University of Oregon HOPES Conference, Equity by Design, 2015
CONFERENCES AND EVENTS PRESENTATIONS
GlobalDesign Alliance Conference, Virtual, 2021
A/E/C Roundtable: Inclusive Practices in Recruiting and Management, SEAONC, San Francisco, California, 2021
Global Design Alliance Conference, Minneapolis, Minnesota, 2020
Global Design Alliance Bookclub – Race Racism and Justice, 2020
AIA Portland, Creating a Culture of Mentorship, 2019
Global Design Alliance Conference, Los Angeles, California, 2019
Cameron MacAllister Group Design Colloquium, San Francisco, California, 2018
Global Design Alliance Conference, Dallas, Texas, 2018
Global Design Alliance Conference, Toronto, California, 2018
AIA Women's Leadership Summit – Six Step Scalable Approach to Change, 2017
Global Design Alliance Conference, Washington DC, 2017
Global Design Alliance Conference, Portland, Oregon, 2017
AIA Conference on Architecture, Equity by Design, Orlando, Florida, 2017
AIA San Francisco: California Equity by Design Symposium, San Francisco, California, 2016
AIA East Bay: Talking about Design, Oakland, California, 2016
AIA Large Firm Roundtable: Equity by Design, Austin, Texas, 2015
AIA Cincinnati: Equity by Design, Cincinnati, Ohio, 2015
EXPERTISE
ORGANIZATIONAL DEVELOPMENT AND GOVERNANCE
Strategic Planning
Organizational Development
Meeting and Retreat Facilitation
Leadership Training
Leadership Assessment
Business Development
Marketing Assessments
Marketing Strategies
Presentation Coaching
Presentation and Communication Training
Team Building and Alignment
JUSTICE, EQUITY, DIVERSITY AND INCLUSION
JEDI Assessments
Facilitation
Workshops and Training
EDI Strategy and Action Plans
Change Management
Benchmarking and Tracking Progress