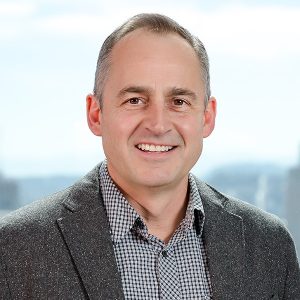 Vision-directed. Holistic. Inquisitive. Pragmatic.
"I enjoy helping people find their future... exploring new possibilities and ways of thinking, and facilitating discovery."
ABOUT MATT
Matt specializes in helping architects, interior designers, engineers, and other design and build professionals develop strategies for effective communications and external relations. He brings more than thirty years of experience—encompassing the full spectrum of marketing and communications activities—to firms large and small.
He helps firms align business and communication goals, enabling clients to enhance their development activities and clarify their internal and external identities. Matt guides his clients in determining near-term actionable objectives and envisioning possibilities for the future.
An expert in media relations, Matt understands the dynamics of print and digital media. His expertise helps firms access new markets and position themselves more effectively by connecting their work with the right audiences, weaving together thoughtful communications and outreach programs. He has placed and directed the placement of thousands of project features and profiles in publications including the New York Times, Wall Street Journal, Architectural Digest, Architectural Record, Architect, Frame, Robb Report, and many others. In addition to periodicals, he had been involved in the creation of over a dozen books, ranging from single-building volumes to monographs.
With a passion for design in all its forms, Matt adds a creative eye to his strategic thinking, industry knowledge, attention to detail, and follow-through, all of which are hallmarks of his dedication and approach to client service.
Before joining Cameron MacAllister Group, Matt was director of marketing and communications for a globally-recognized Seattle, Washington-based design firm. He oversaw its rise from a regionally focused design firm to multidisciplinary practice with projects spanning five continents.
---
PROFESSIONAL AND INDUSTRY PRESENTATIONS
SMPS Southeast Louisiana's Virtual Coffee Talk No. 1, February 2021
Finding Your Place in the Digital World: Online Publishing & Social Media, TxA's 79th Annual Conference and Design Expo, Fort Worth, Texas, November 2018
EXPERTISE
Communications Assessment and Strategy
Media Relations and External Communications
Brand Messaging
Media Training
Social Media Assessment and Strategy
Social Media Implementation