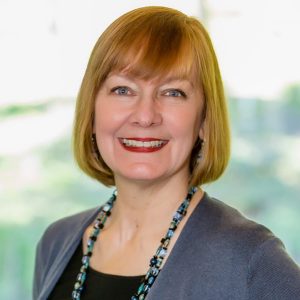 Betsy del Monte, FAIA, LEED BD+C
Insightful. Creative. Holistic. Compassionate.
"As creators of the built environment, we shape the world that everyone else lives in. Therefore, we have the opportunity, and the responsibility, to make it as delightful, equitable, and environmentally responsible as possible. This is what I work toward."
ABOUT BETSY
With a resume that includes positions as a design architect with Philip Johnson, project manager in a design-build firm and director of sustainability, Betsy carries a deep understanding of all aspects of the profession.
Betsy brings 30 years of architectural practice and sustainability consulting experience to Cameron MacAllister Group. This gives her the ability to develop integrated solutions that work for all phases of design and construction. Collaborating closely with Mary Ann Lazarus of Cameron MacAllister Group, she helps clients identify where their firms stand on the sustainability spectrum, sometimes uncovering effective efforts they might not be aware of.
Listening closely to the client and hearing what they are really saying is integral to her process. Betsy lays out a path to achieving the client's desired results and works to identify potential roadblocks. Her solutions help clients develop a robust technical approach for creating high-performing environments while also benefiting the nested systems around the building and site.
Betsy was named a fellow by the American Institute of Architects (AIA) and a senior fellow by the Design Futures Council. She served on the AIA Strategic Council from 2018-2020 and is the 2021 national chair of AIA's Committee on the Environment. Betsy also teaches in the master's degree program in Sustainability and Development—a program she was invited to develop and implement—in the Lyle School of Engineering at Southern Methodist University.
---
PUBLISHED WORK
EXPERTISE
Sustainability Assessment
Sustainability and Resiliency Strategy
Regenerative Thinking
Climate Action Plans