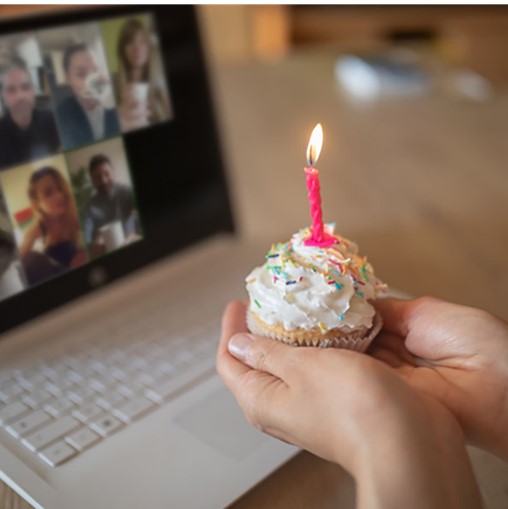 Ten months into the COVID-19 pandemic, most organizations have figured out the mechanics of remote work. We all miss face-to-face interaction, but we've found enough benefit in a remote-work mode that we'll never return to the old normal: a distributed workforce is here to stay. For example, Ascension Health, one of the largest U.S. healthcare systems, recently announced that 1,200 of its headquarters staff will no longer operate from the office.
Even design firms, which have long thrived on spontaneous collaboration, have found unexpected value in remote work. Many of their people can be highly productive working from home, and many have invisibly moved to lower-cost cities or to be with family members.  Internal competition in multi-office firms has declined because one's location has become less apparent and less relevant.
This leaves us with the challenge of building and maintaining our firms' unique cultures among people who aren't physically together and may never again be together in traditional workplaces. What is an organization's culture, exactly? It's an ethos – a set of values, norms, and mutual expectations that drives collective behavior.  A group's culture is itself defined by the behaviors that people observe, particularly in their leaders. It's shaped by how people act, how people treat each other, and what they tolerate.  How can those qualities be seen and reinforced, like a kind of good virus, when everyone is isolated because of the terrible one?
We explored this topic in Cameron MacAllister Group's recent 'New Realities' survey of design firm leaders, representing many of the best architecture and engineering firms in the U.S. and Canada.
Below are some findings from the survey. The full research report can be downloaded here.
Not surprisingly, most of these leaders emphasized a strategy of profuse communication, formal and informal.  Some have begun daily or weekly "open mike" forums on their virtual meeting platforms, inviting anyone to join in with questions or concerns.  Their firms now have better management communication than ever before, because they're being more proactive about it.
Our most impressive discovery, in a virtual meeting of participants in this study, was the degree to which some leaders are making this a very personal effort. They talk with people individually, asking how they're doing, what their concerns are, and how the firm can better support them in these challenging times. In large firms, up to 1,000 people or more, these contacts are distributed within teams of leaders so that every staff member hears regularly from someone who genuinely cares about his or her well-being and opportunity for growth.
With this kind of personal investment by their leaders, these firms genuinely live up to cultures they describe as collaborative, supportive, open, transparent, and welcoming.  They will have a long-term advantage in attracting, keeping, and developing talented people in a "new normal" for their professions – when COVID-19 is no longer forcing us to work remotely.
A recent Fast Company article noted similar findings: "Healthy organizations were those where leaders worked actively to build social capital. On the flip side, in organizations where leaders have taken no steps to offset the potential alienation of work-from-home, social capital is diminishing rapidly. The difference between the social capital winners and losers was not distance, but leadership."
How will you preserve and advance your firm's culture in a post-pandemic remote-work world?