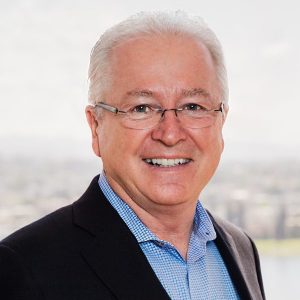 Focused. Intelligent. Forward-thinking. Empathic.
"I get professional satisfaction from knowing that I am helping design professionals advance toward their desired end state – better projects, better business results, better client service, better overall firm."
ABOUT MARK
Mark started providing advice and strategies to design firms as a consultant in 1986 after being a Marketing Director for three U.S.-based firms. In 2004 he established Cameron MacAllister Group when the late Jack MacAllister, FAIA joined him. Mark helps architecture, related design firms, engineering, and construction professionals solve issues related to governance, leadership, ownership transition, and overall strategic direction.
Developing visions and plans is the first step in setting a strategic direction. Mark also helps clients to define strategies to implement to reach their goals. Drawing on his consultation with hundreds of firms and with a professional degree from Harvard Divinity School, he offers both analysis and an empathy for each client's situation. His careful listening, strong communication skills, and currency with best practices results in offering solutions that enable professionals—and their firms—to advance.
Mark has taught strategic planning and marketing at various business and architecture schools and for the American Institute of Architects and the Society for Marketing Professional Services' national conventions and local chapter events. He has also conducted numerous in-person and virtual training workshops throughout the United States on communicating complex messages, presenting competitively, listening and communication, client development, and strategic planning.
---
PUBLISHED WORK
What can the Design Professions Expect in 2022, article, Cameron MacAllister Group, January 4, 2022
The Influence of 'New Realities' on Ownership Transition in Design Firms, article written during the pandemic, Cameron MacAllister Group, October 22, 2020
New Realities: Financial Impact of Working from Home, article written during the pandemic, Cameron MacAllister Group, September 3, 2020
AEC Industry Trends to Watch in 2019, article, Cameron MacAllister Group, February 18, 2019
Advice To Potential New Principals, article, Cameron MacAllister Group, March 7, 2018
EXPERTISE
ORGANIZATIONAL DEVELOPMENT AND GOVERNANCE
Strategic Planning
Organizational Development
Internal Ownership Transition
Meeting and Retreat Facilitation
Merger and Acquisition Representation
Leadership Training
Leadership Assessment
Leadership Succession Planning
Coaching and Mentoring
Business Development
Marketing Assessments
Marketing Strategies
Presentation Coaching
Presentation and Communication Training